Due to the COVID-19 pandemic outbreak, 5 Points Massage will be closed until June 1, 2020. At that time, I will re-evaluate the situation to determine if I re-open or continue to stay closed. Stay safe out there. We will get through this together. Tom Marten, Owner.
A relaxation oasis has arrived in south Florida. Conveniently located just north of Ft. Lauderdale, in the business district of Wilton Manors, 5 Points Massage is a sanctuary in the middle of a stressful urban jungle. It is a beautiful space created with consideration for my clients ultimate comfort and peace of mind.
Whether your visit is due to pain, muscle tension, injury, emotional stress, or just to relax and unwind, your session will be handled skillfully and professionally.
5 Points Massage is a reprieve from the day to day grind. A place to heal, relax, and de-stress. So, nourish your body, mind and spirit with a visit to my studio. I look forward to meeting you at your relaxation oasis, 5 Points Massage.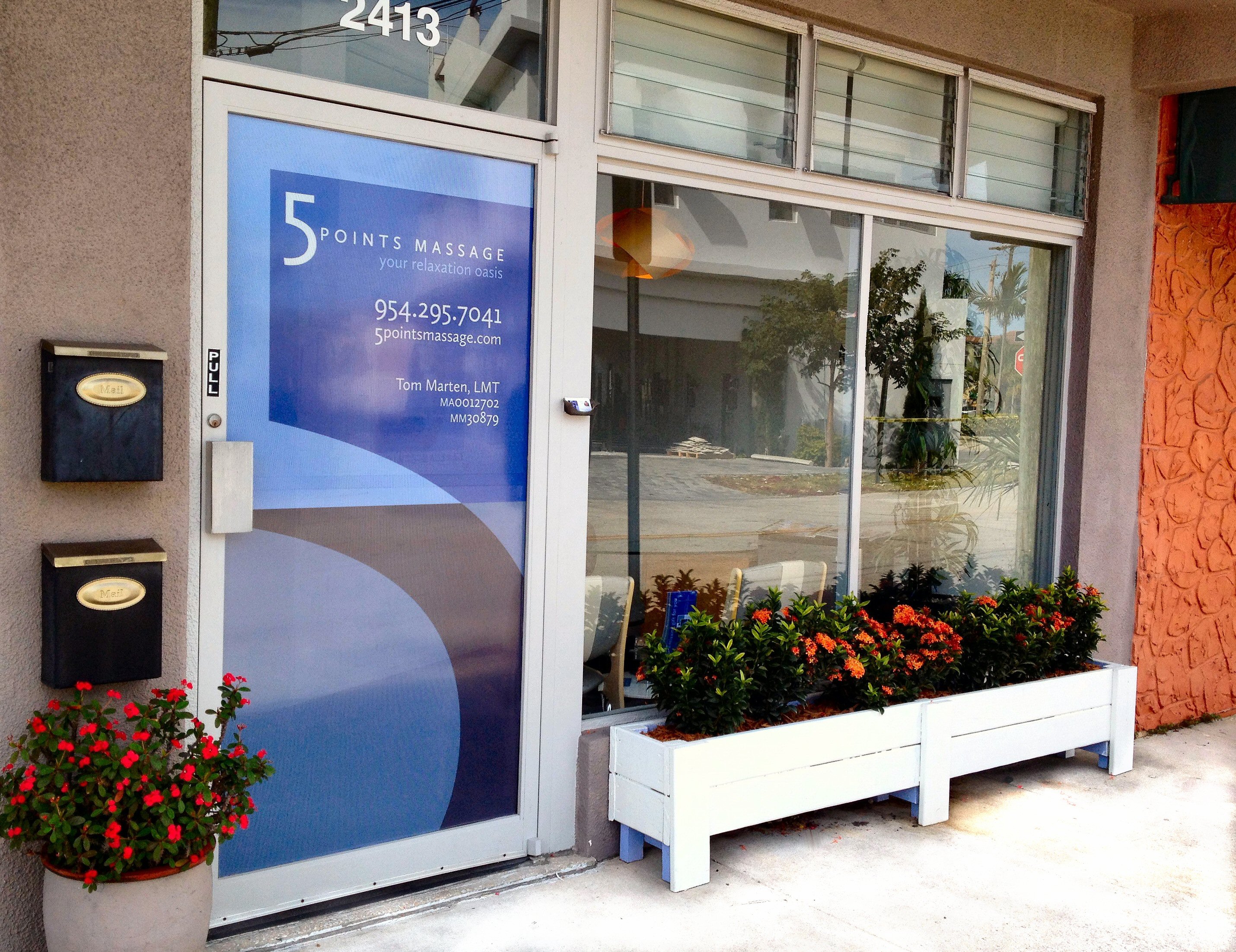 Tom Marten, Owner 5 Points Massage