Your relaxation oasis in South Florida. Conveniently located just north of Ft. Lauderdale, in the business district of Wilton Manors, 5 Points Massage is a sanctuary in the middle of a stressful urban jungle. It is a beautiful space created with consideration for my client's ultimate comfort and peace of mind.
Your Licensed Massage Therapist, Tom Marten is fully vaccinated against COVID-19.
During the Coronavirus pandemic, rest assured, 5 Points Massage takes all necessary precautions to keep you safe and stress-free. Please wear a mask upon arrival. Your temperature will be taken. We ask you to answer a brief Covid-19 questionnaire. All surfaces are wiped down after each massage.
Whether your visit is due to pain, muscle tension, injury, emotional stress, or just to relax and unwind, your session will be handled skillfully and professionally.
5 Points Massage is a reprieve from the day to day grind. A place to heal, relax, and de-stress. So, nourish your body, mind and spirit with a visit to my studio. I look forward to meeting you at your relaxation oasis, 5 Points Massage.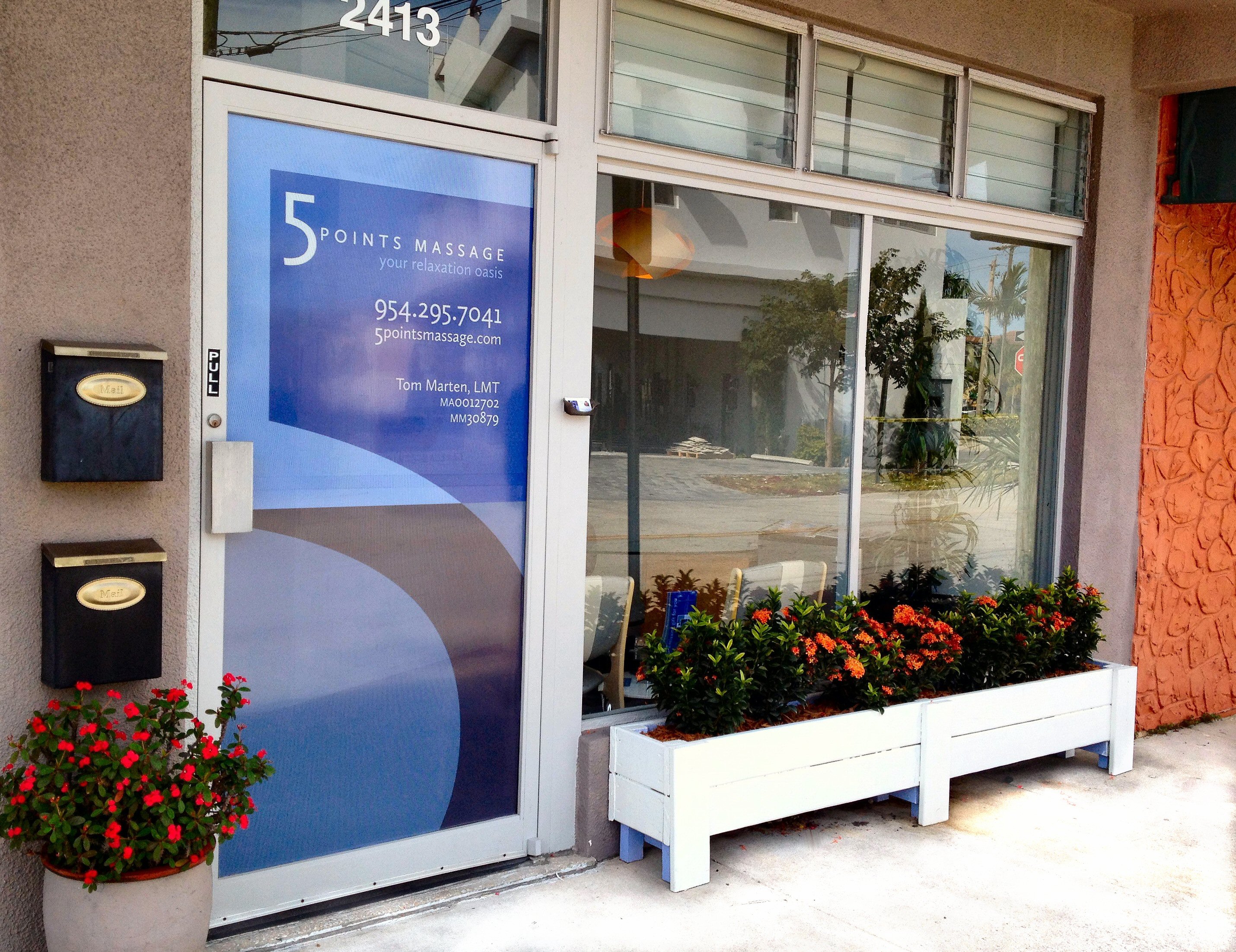 Tom Marten, Owner 5 Points Massage